Websites stored on German servers require a so-called Impressum, which you can read below.
Information according to § 5 TMG (German Telemedia Act):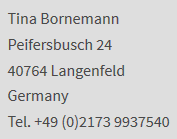 Contact: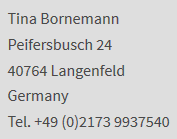 E-Mail: teejay@chris-marquette.com
Responsible for the content according to § 55 Abs. 2 RStV: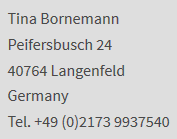 ACCOUNTABILITY FOR CONTENT
The contents of our pages have been created with the utmost care. However, we cannot guarantee the contents' accuracy, completeness or topicality.
According to statutory provisions, we are furthermore responsible for our own content on these web pages. In this context, please note that we are accordingly not obliged to monitor merely the transmitted or saved information of third parties, or investigate circumstances pointing to illegal activity. Our obligations to remove or block the use of information under generally applicable laws remain unaffected by this as per §§ 8 to 10 of the Telemedia Act (TMG).
Associated liability is only possible from the time point of becoming aware of a specific violation of the law. Upon becoming aware of such violations, the content will be removed immediately.
ACCOUNTABILITY FOR LINKS
Our offerings contain links to external websites of third parties, whose content we have no influence on. Therefore, we cannot be liable for the external content. The third party owner or provider of such websites is responsible and liable for the content on hyperlinked websites. The linked websites were checked for possible violations of the law at the time they were added. No unlawful content was found at the time of adding these links.
Permanent and continuing monitoring of linked websites without concrete indication for unlawful activity or content is not reasonable. Upon becoming aware of such violations, the links will be removed immediately.
COPYRIGHTS
The content and creations on this website by the webmaster are subject to German copyright laws. Copying, editing, sharing and any type of utilization outside of the boundaries of copyright law require written consent of the respective author or creator. Downloads and duplication of this website are only permitted for private, non-commercial use.
Insofar that content on this website was not created by the webmaster, copyrights of third parties are being respected. Content belonging to third parties is indicated and credited as such. If you notice any copyright violation, please notify us. Upon becoming aware of such violations, the content will be removed immediately.
Please also see the Data Privacy Statement and the Disclaimer for more details.
WEBMASTER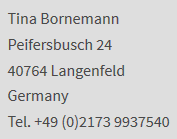 E-Mail: teejay@chris-marquette.com